AWS Chatbot versus marbot
Michael Wittig – 15 Jul 2020 (updated 01 Sep 2022)
We started working on marbot in 2016. Since then, we have received a lot of feedback from our customers and improved marbot every month. Recently, I compared marbot with our competitor AWS Chatbot.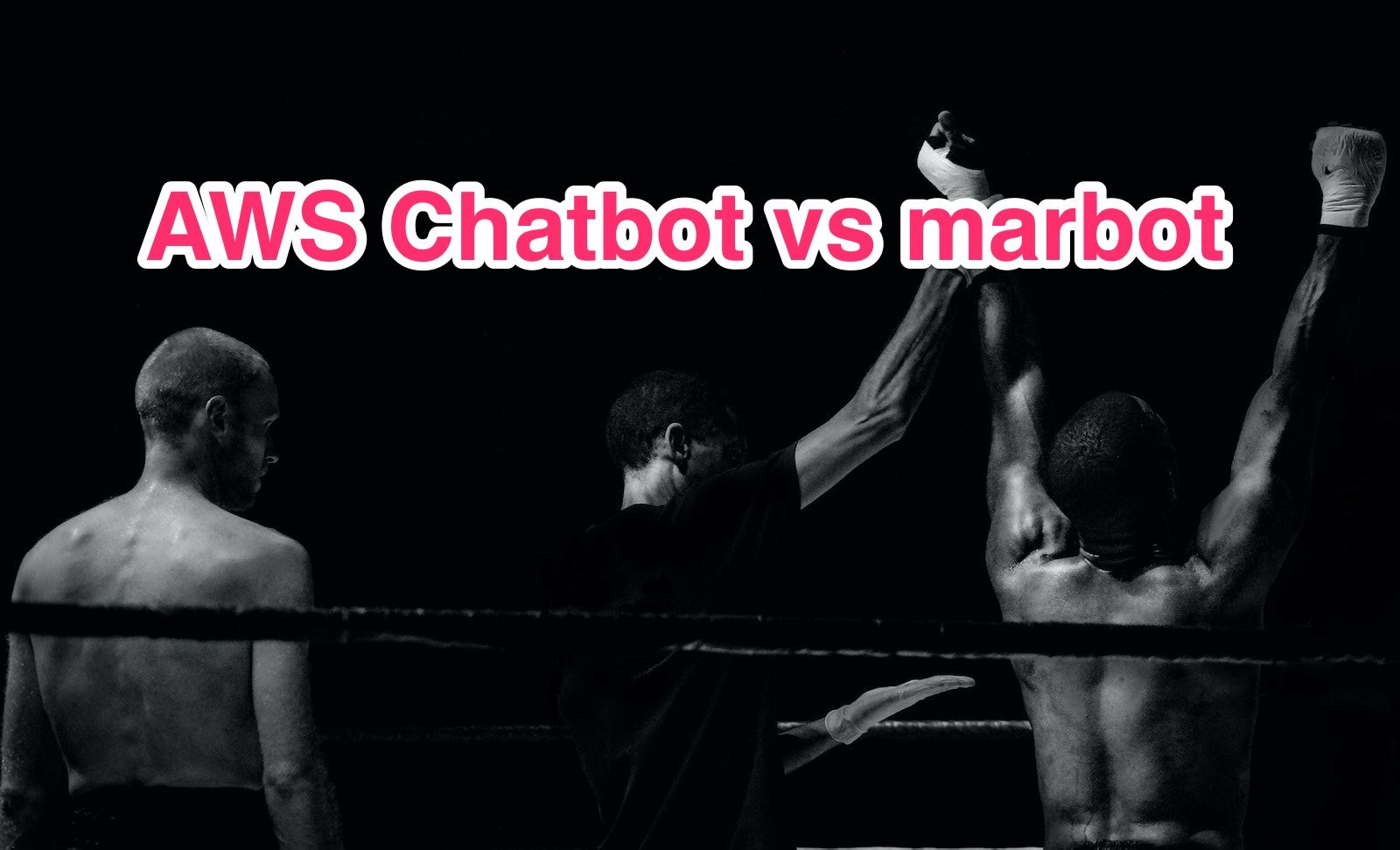 Find my biased comparison below.
Summary
I'm shocked that marbot integrates with more AWS services than the "official" AWS Chatbot. AWS Chatbot does not support generic events from systems outside of AWS. Besides that, AWS Chatbot lacks the advanced features of marbot, such as monitoring setup assistant, alert aggregation, and escalation.
Take your AWS monitoring to a new level! Chatbot for AWS Monitoring: Configure monitoring, receive alerts, solve incidents.