< Back
Quick Link
Quick Links provide you fast access to resources that belong to an alert.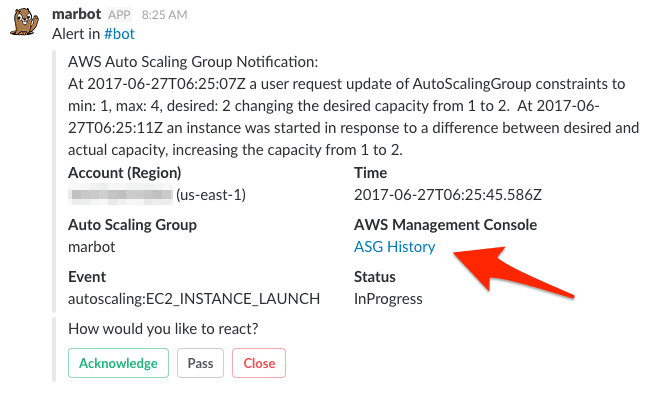 marbot supports Quick Links for the following AWS sources:
Amazon CloudWatch Alarm (Check out the details)
Amazon CloudWatch Event (Check out the details)
Auto Scaling Group Notification
AWS Elastic Beanstalk Notification
AWS CodeStart Notification
AWS Backup Notification
AWS Budget Notification
ElastiCache Notification
RDS Event Notification
S3 Event Notifications
AMI Update Notification
Trusted Advisor Weekly Update
AWS CodePipeline Approval
IoT Device Defender Violation Event
And the following external sources: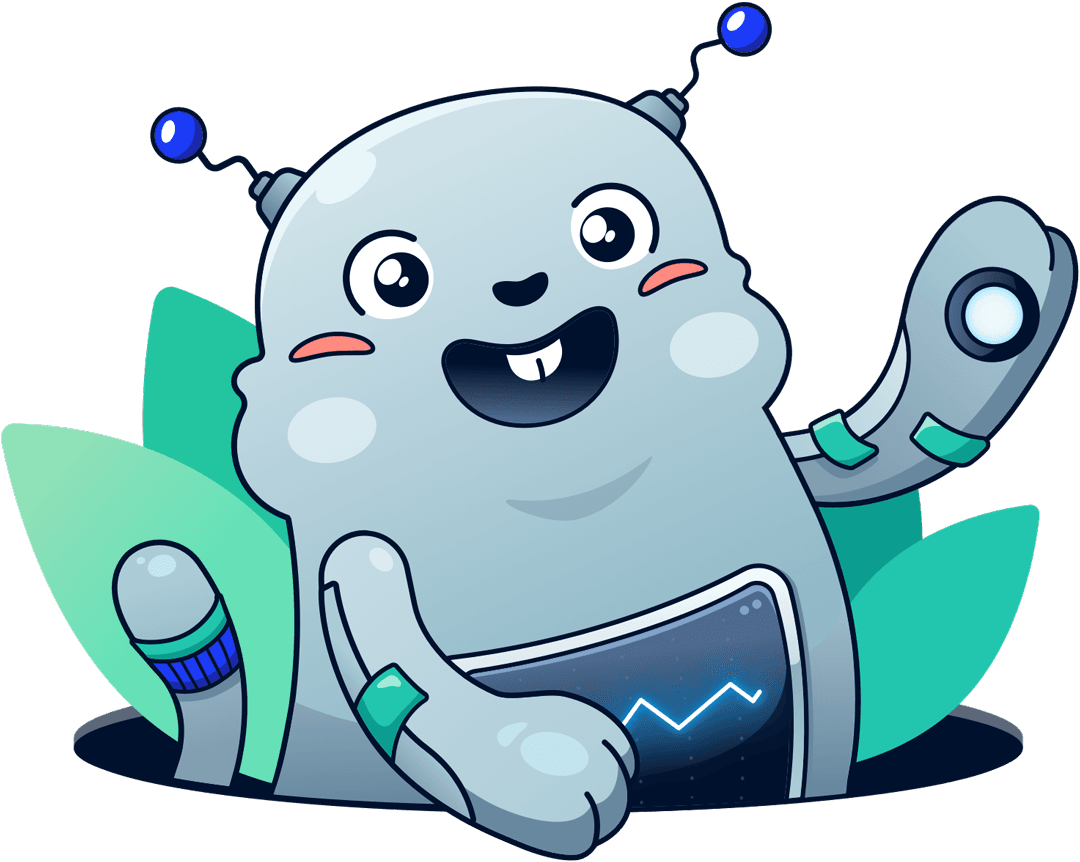 Chatbot for AWS Monitoring
Configure monitoring for Amazon Web Services: CloudWatch, EC2, RDS, EB, Lambda, and more. Receive and manage alerts via Slack. Solve incidents as a team.
Add to Slack
Add to Teams