< Back
Integration: GitHub
GitHub Actions build, test, and deploy your source code whenever your GitHub Repository changes. If a GitHub Actions workflow run fails, marbot alerts your team and starts an intelligent escalation chain.
Setup instructions
Go to your GitHub Organization or Repository settings.

Under Code, planning, and automation, click on Webhooks.
Click on the Add webhook button.

Set Payload URL to https://api.marbot.io/v1/endpoint/$endpoint-ID. Replace $endpoint-ID with the ID of your endpoint. You can get this value by asking @marbot for it on your Slack channel.
Set Content type to application/json.
Select Let me select individual events and enable Workflow runs only.
Ensure that Pushes is disabled (enabled by default).

Click on the Add webhook button.
Sample Alert
As soon as your workflow fails, you receive an alert: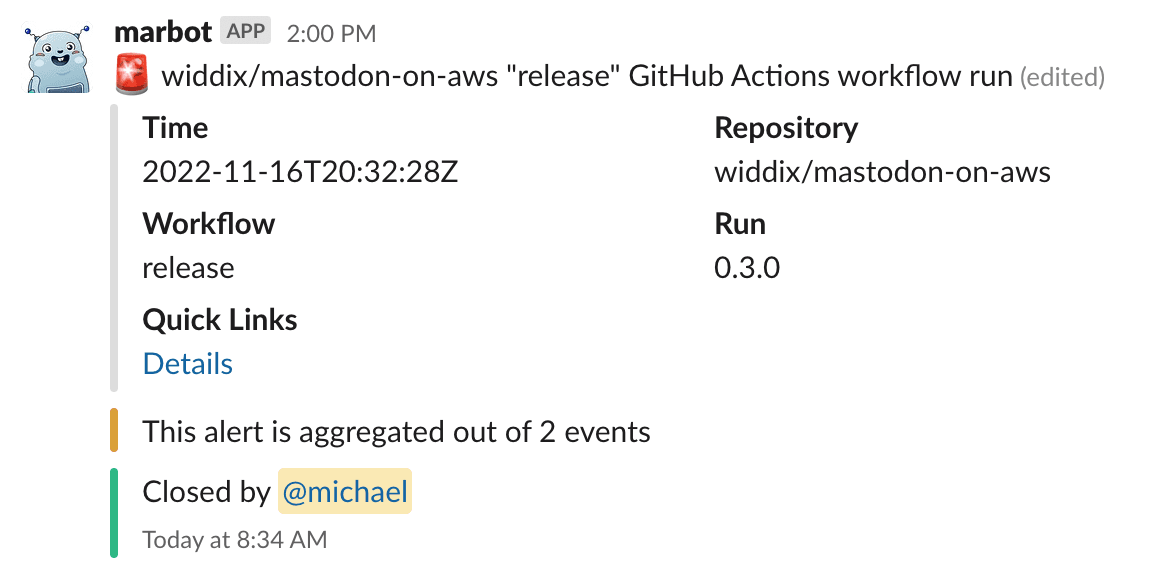 As soon as your workflow succeeds, you receive a notification: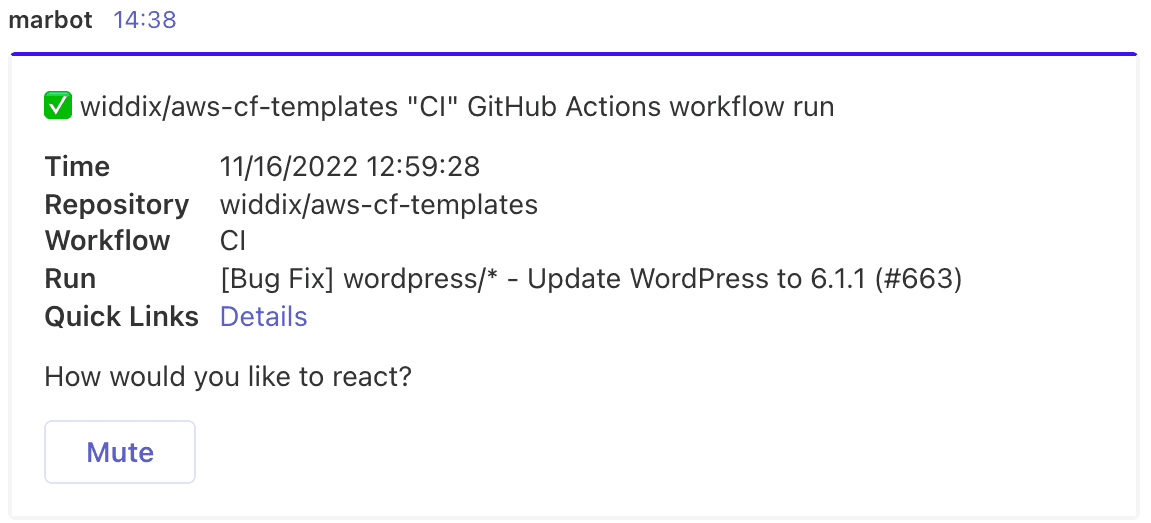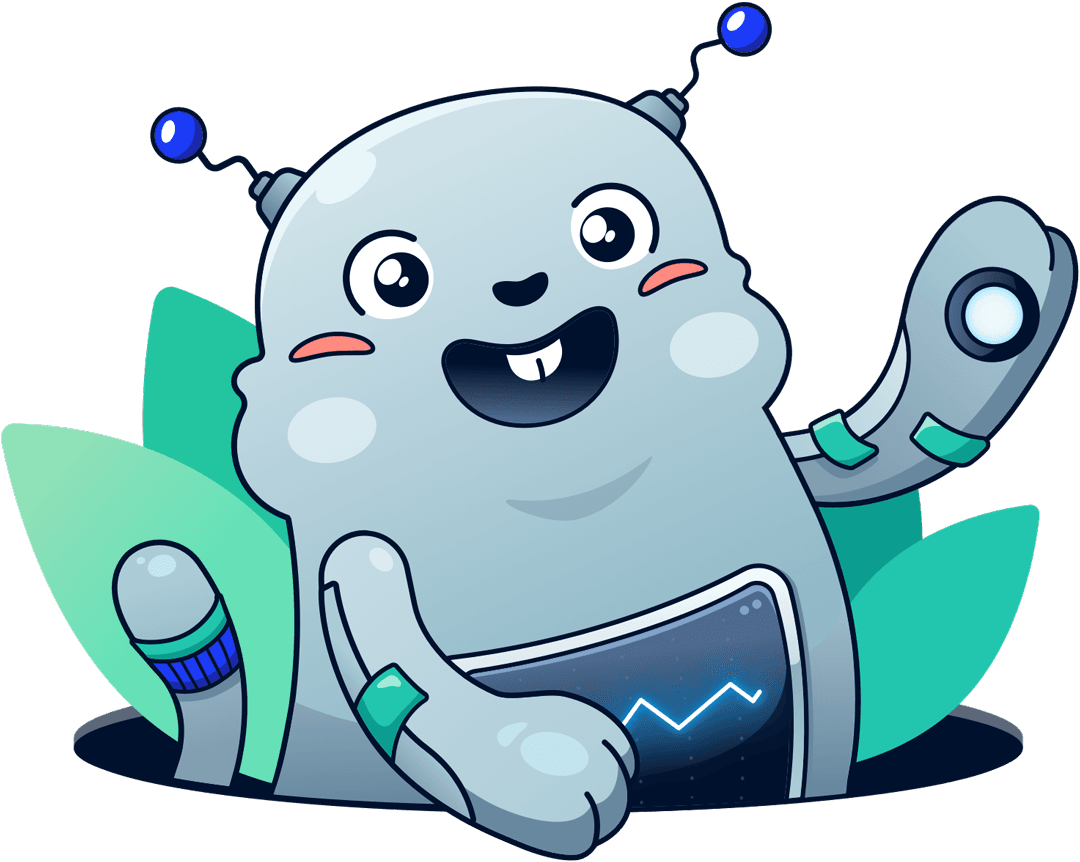 Chatbot for AWS Monitoring
Configure monitoring for Amazon Web Services: CloudWatch, EC2, RDS, EB, Lambda, and more. Receive and manage alerts via Slack. Solve incidents as a team.
Add to Slack
Add to Teams