< Back
Monitoring: AWS Certificate Manager (ACM)
AWS Certificate Manager (ACM) simplifies the process of issuing, renewing, and managing publicand private SSL/TLS certificates for your AWS applications. You can issue or import third-party certificates into ACM to enable the protection of singular domain names, multiple specific domain names, wildcard domains, and combinations of these.
Why should you monitor AWS Certificate Manager (ACM)?
Time and again, web application outages are caused by expired certificates. This does not have to be! ACM sends notifications when human intervention is required. For example, when a certifcate is about to expire.
How does monitoring AWS Certificate Manager (ACM) work?
Without further ado, marbot notifies you about AWS Certificate Manager (ACM) notifications. Here is, what an alert caused by a certificate expiring in 2 days looks like in Microsoft Teams.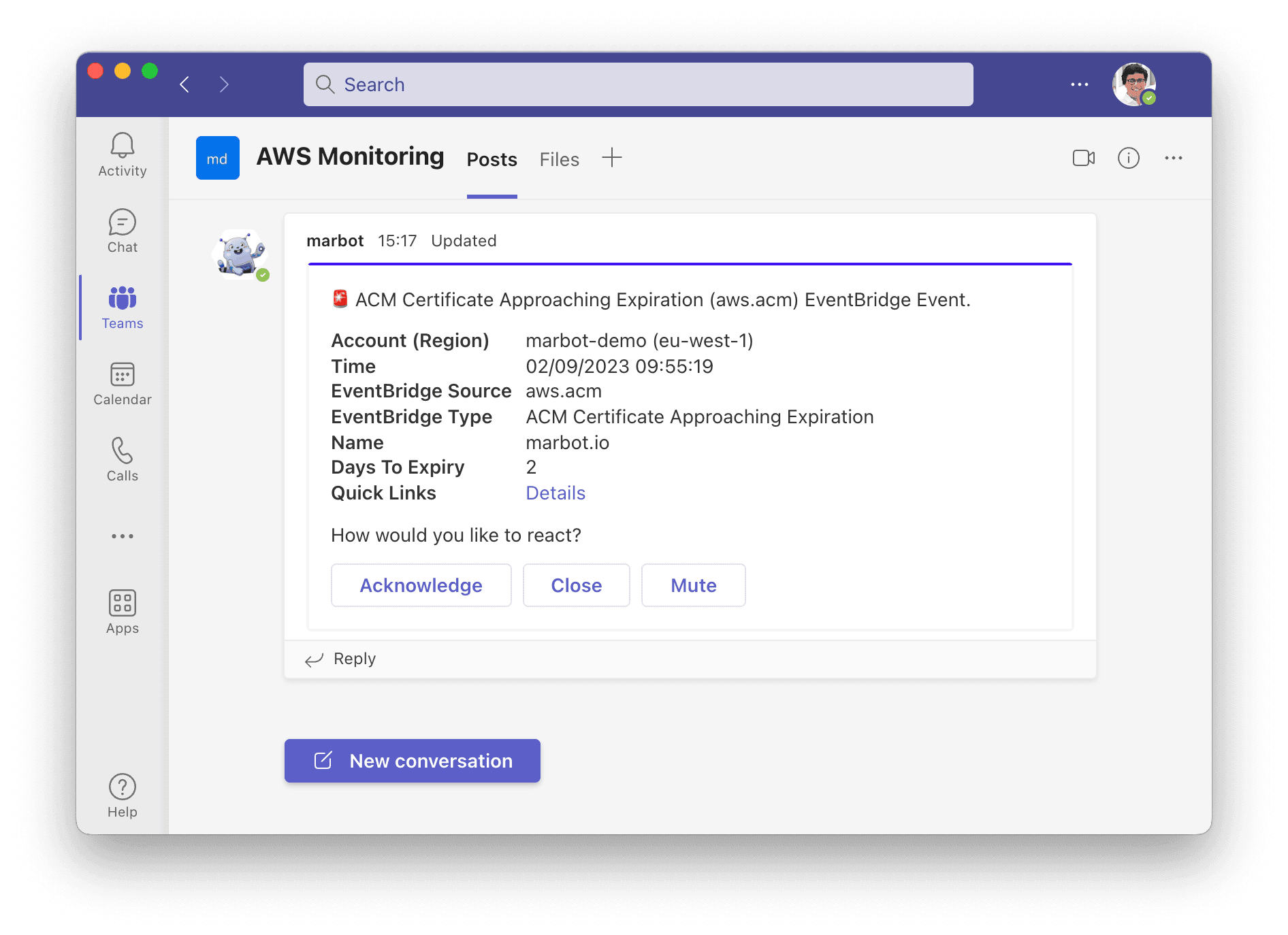 And here is the same alert in Slack.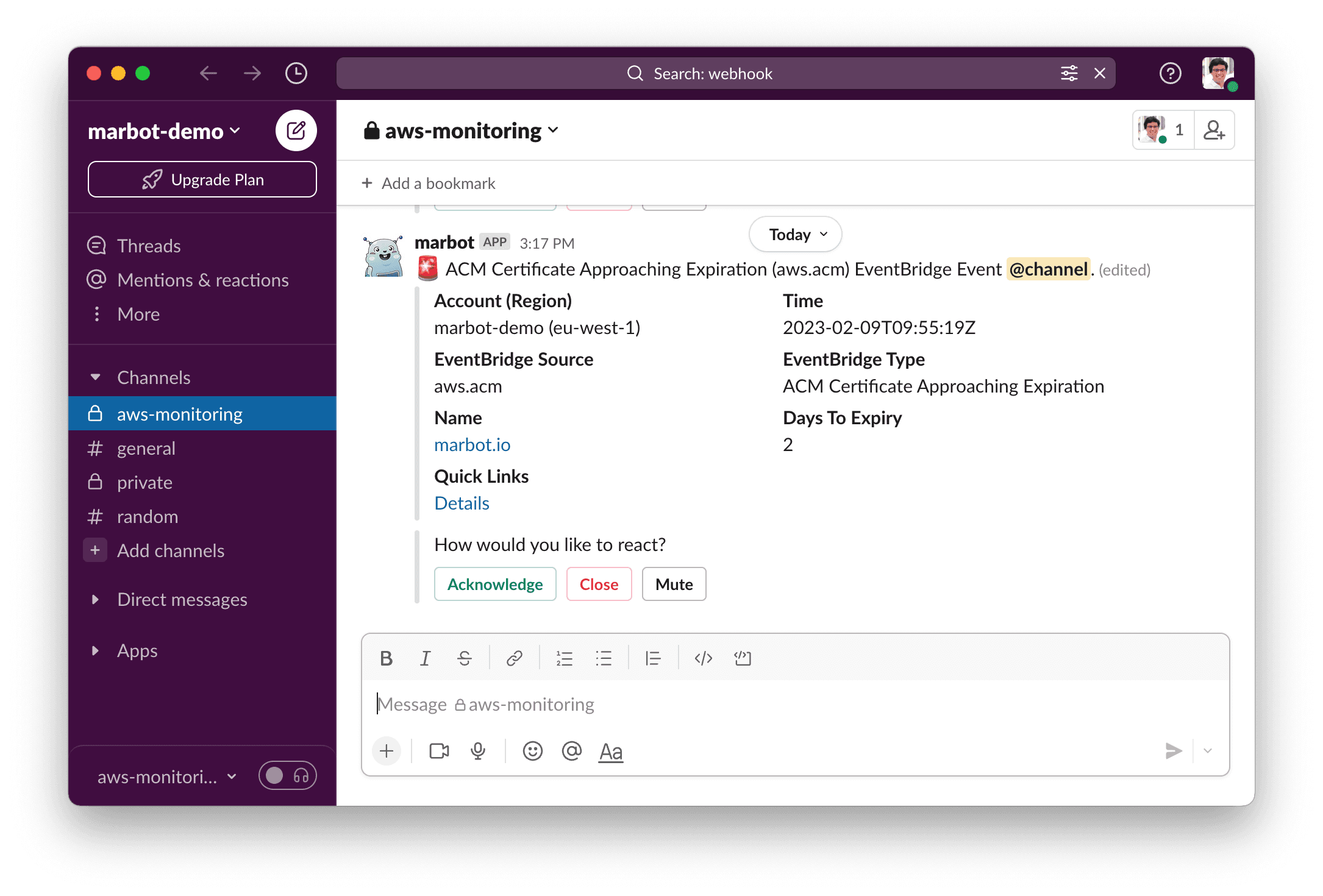 How to setup monitoring of AWS Certificate Manager (ACM)?
marbot works with Slack and Microsoft Teams. Please select your platform and follow the Getting started guide.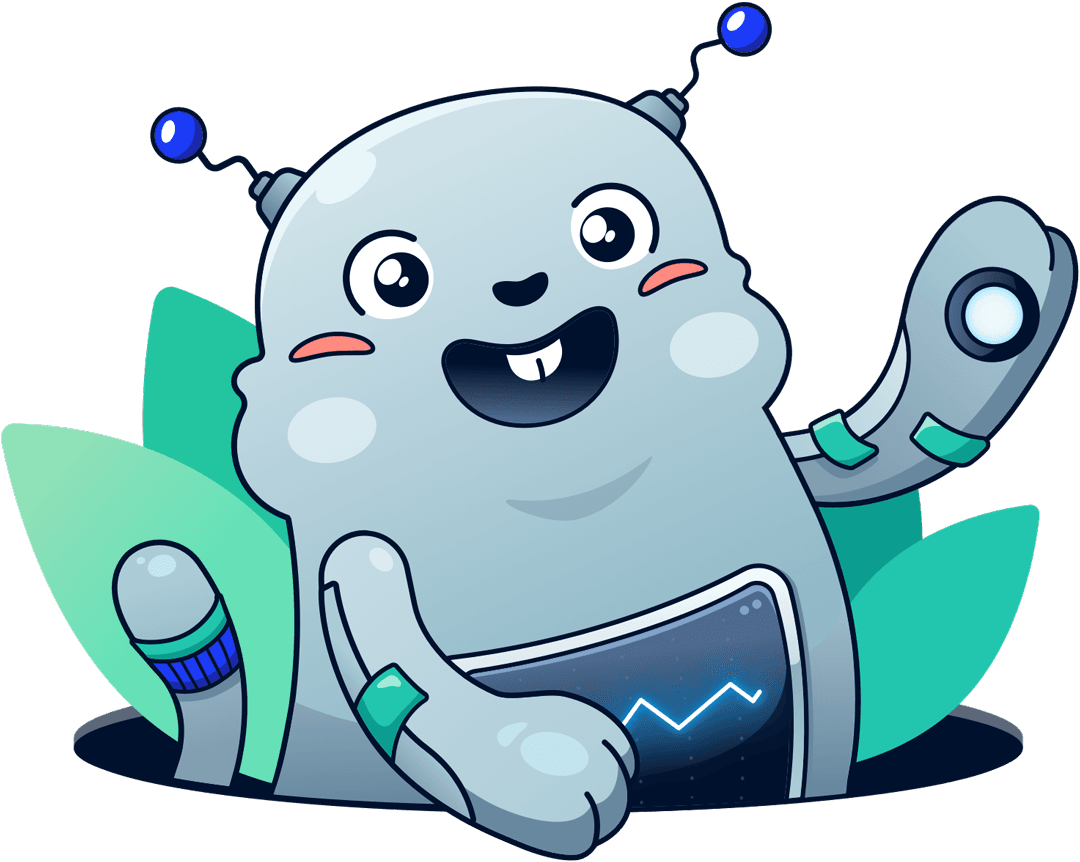 Chatbot for AWS Monitoring
Configure monitoring for Amazon Web Services: CloudWatch, EC2, RDS, EB, Lambda, and more. Receive and manage alerts via Slack. Solve incidents as a team.
Add to Slack
Add to Teams