< Back
Monitoring: Amazon CloudWatch Internet Monitor
CloudWatch Internet Monitor is a service offered by Amazon Web Services (AWS) that helps monitor the availability and performance of your internet-based resources. It allows you to track the responsiveness of your websites, APIs, and other internet-facing applications from different geographic locations. It provides valuable insights to optimize the performance and reliability of your internet-based services.
Why should you monitor Amazon CloudWatch Internet Monitor?
Ensure you are the first to know about network issues affecting the availbility of your application.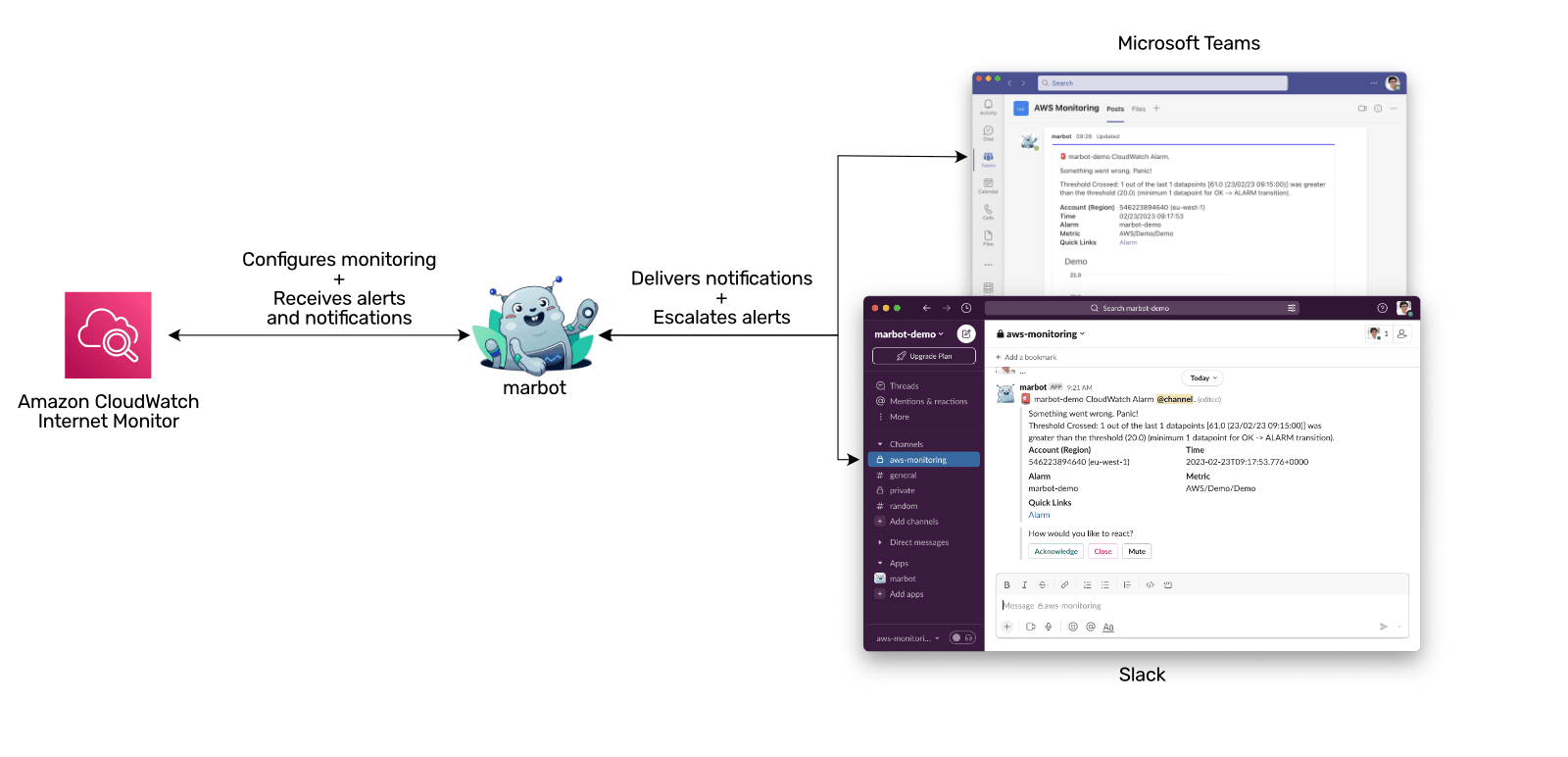 How does monitoring Amazon CloudWatch Internet Monitor work?
Without further ado, marbot notifies you about Internet Monitor alerts. Here is what an alert caused by a network availablity issue look like.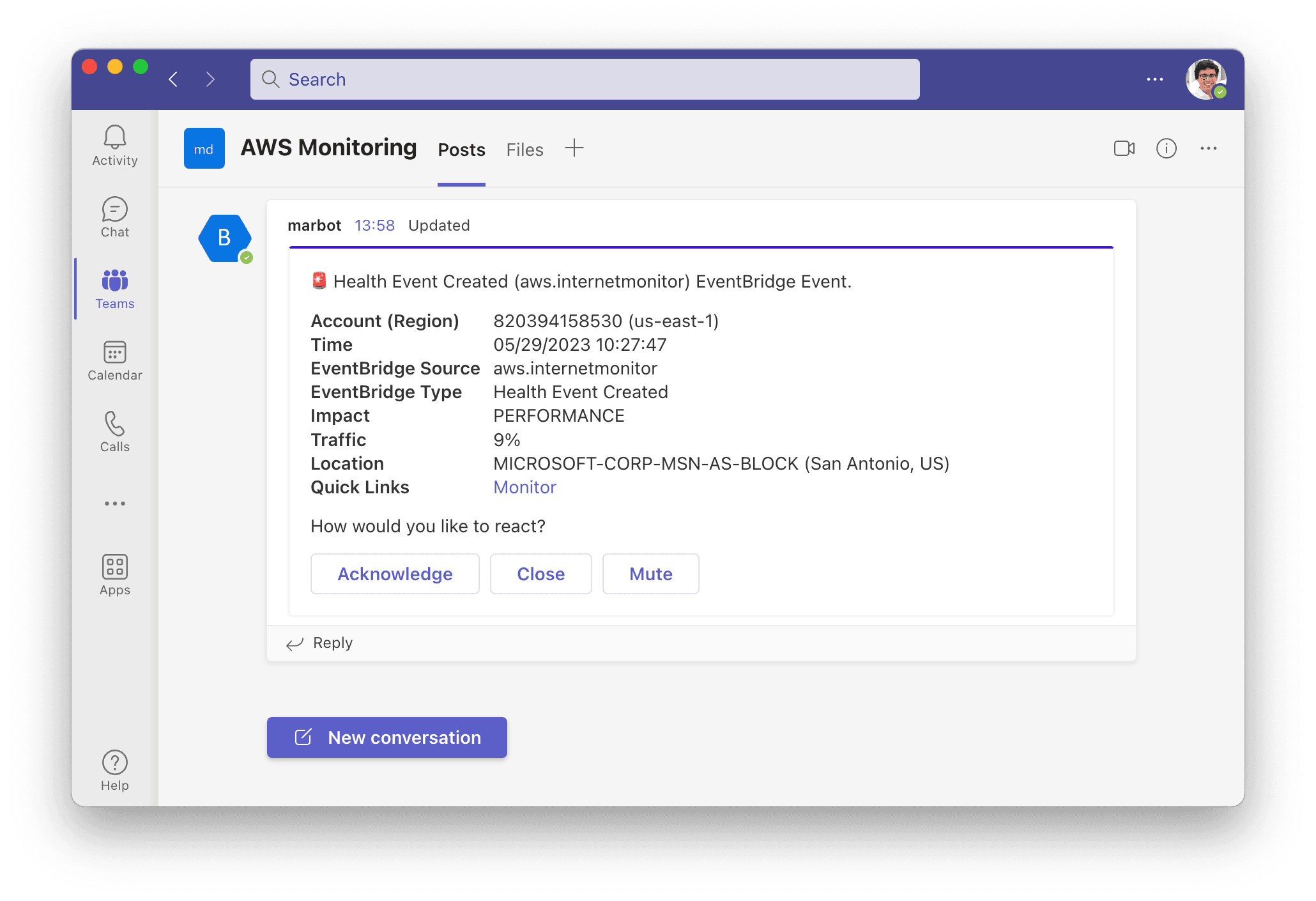 And here is the same alert in Slack.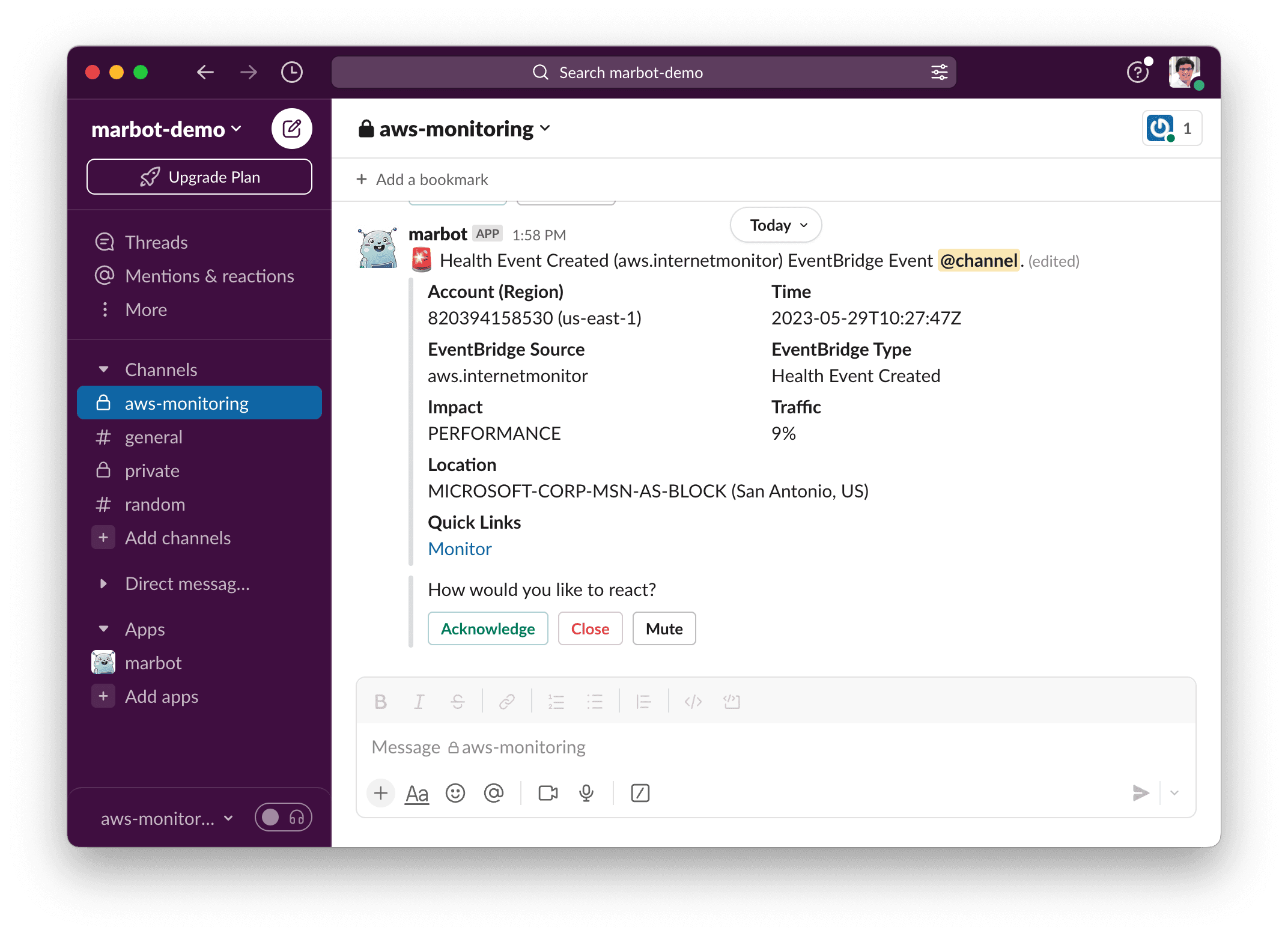 How do you set up monitoring of Amazon CloudWatch Internet Monitor?
marbot works with Slack and Microsoft Teams. Please select your platform and follow the Getting Started guide.
Which events does marbot monitor in detail?
marbot creates EventBridge rules to monitor the following events automatically.
| Event Type | Description |
| --- | --- |
| Health Event Created | Get notified about network health events. |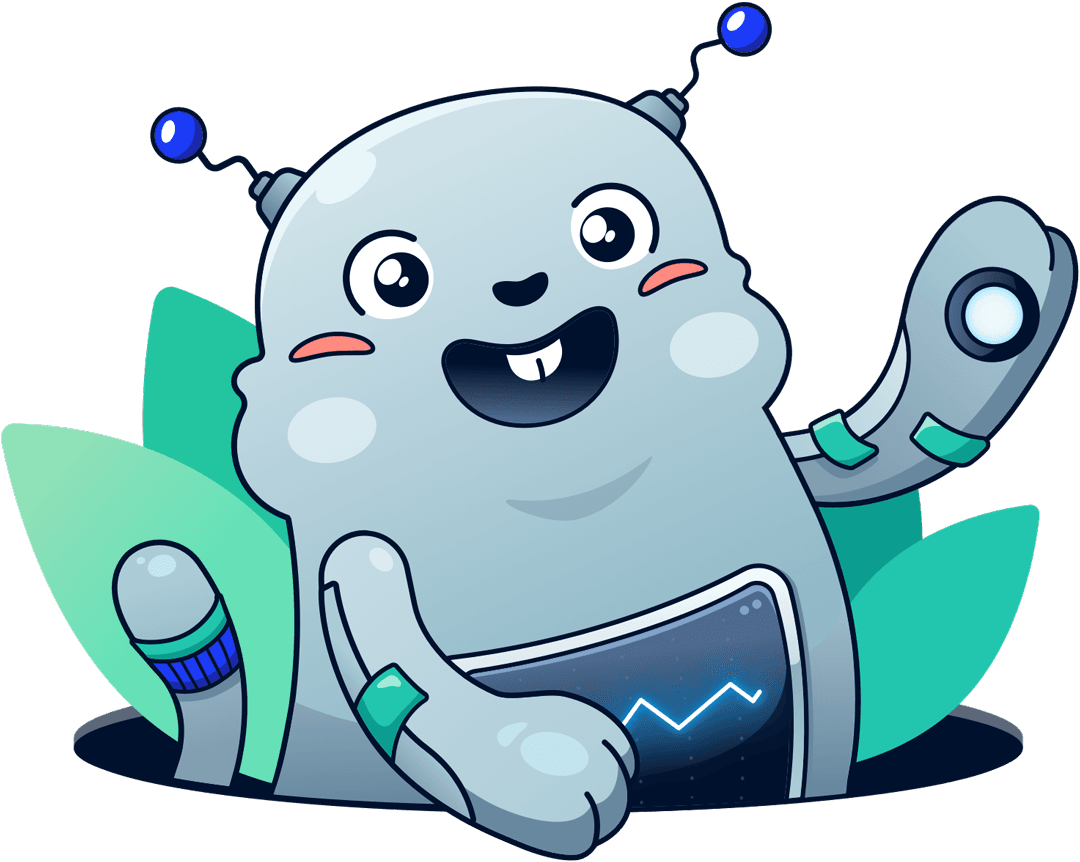 Chatbot for AWS Monitoring
Configure monitoring for Amazon Web Services: CloudWatch, EC2, RDS, EB, Lambda, and more. Receive and manage alerts via Slack. Solve incidents as a team.
Add to Slack
Add to Teams