< Back
Integration: AWS IoT Device Defender Audit Event
You need to set up an Amazon SNS topic for this integration!
AWS IoT Device Defender is a security service that allows you to audit the configuration of your devices, monitor connected devices to detect abnormal behavior and mitigate security risks
Please follow https://docs.aws.amazon.com/iot/latest/developerguide/audit-tutorial.html and configure the SNS topic you created earlier.
Sample Alert
As soon as an audit task completes, you should receive an alert in Slack or Microsoft Teams: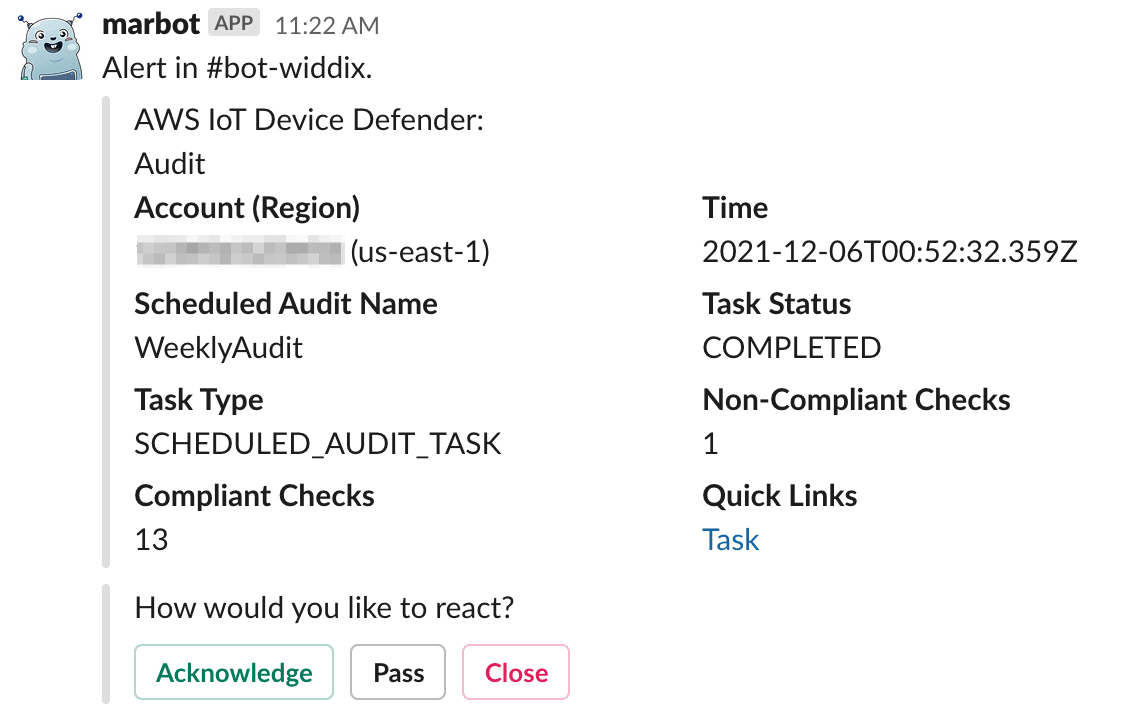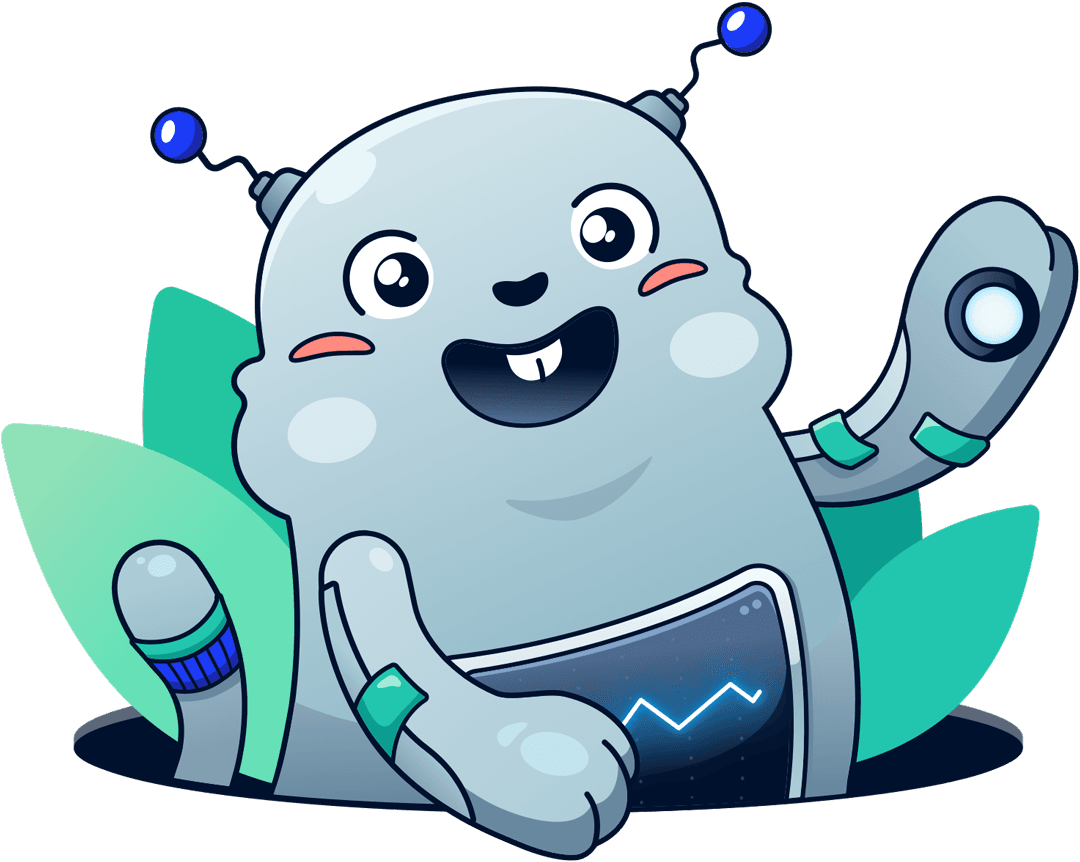 Chatbot for AWS Monitoring
Configure monitoring for Amazon Web Services: CloudWatch, EC2, RDS, EB, Lambda, and more. Receive and manage alerts via Slack. Solve incidents as a team.
Add to Slack
Add to Teams