< Back
Setup marbot
Slack
To install marbot:
Add marbot to Slack or Microsoft Teams.
Invite marbot to a channel.
Follow the setup wizard in the channel.
Invite your team members to the channel.
Microsoft Teams
First of all, you need to add marbot to Microsoft Teams. The following dialog shows up. Click the Add to a team button.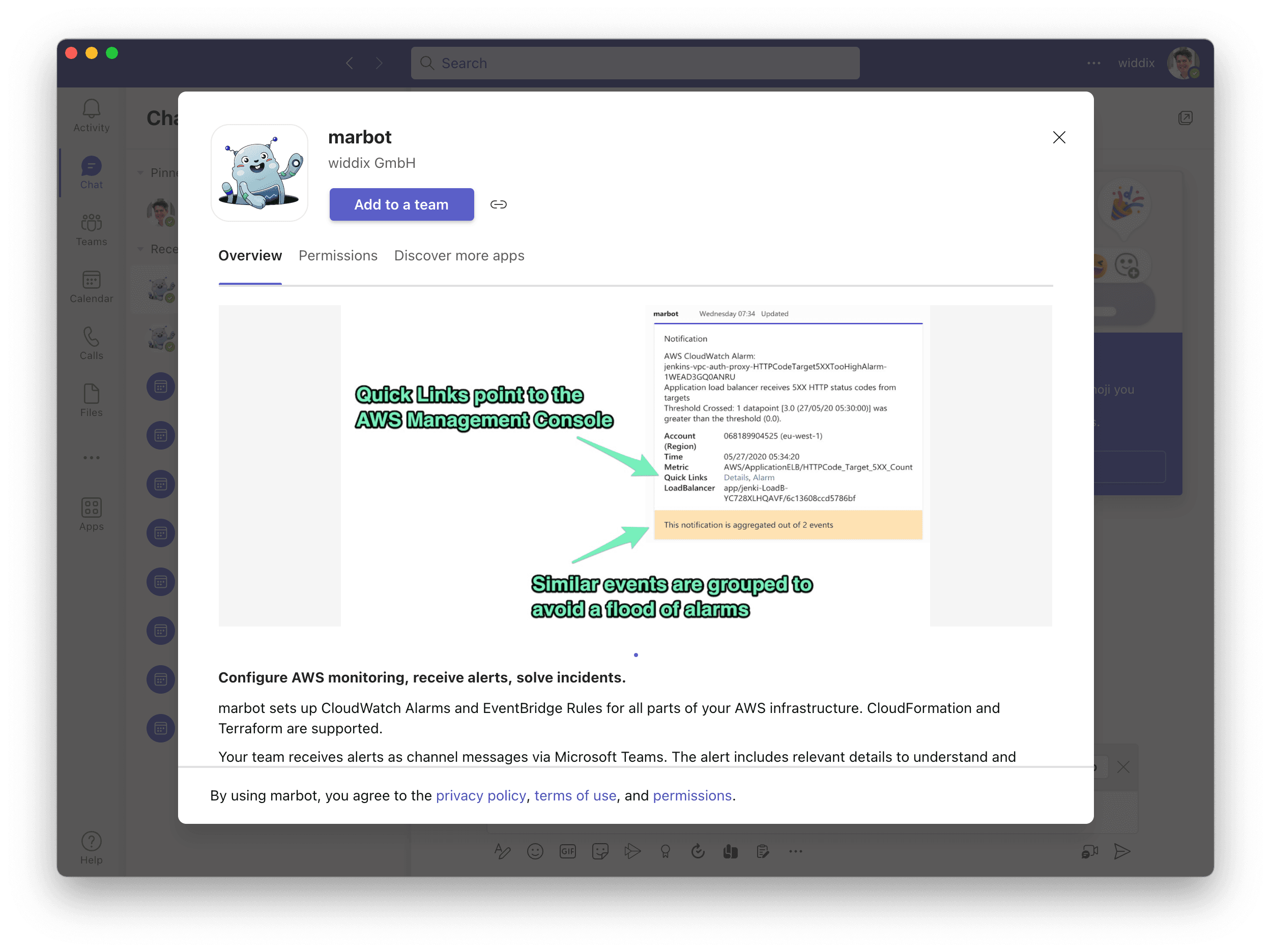 Next, select the team you want marbot to join.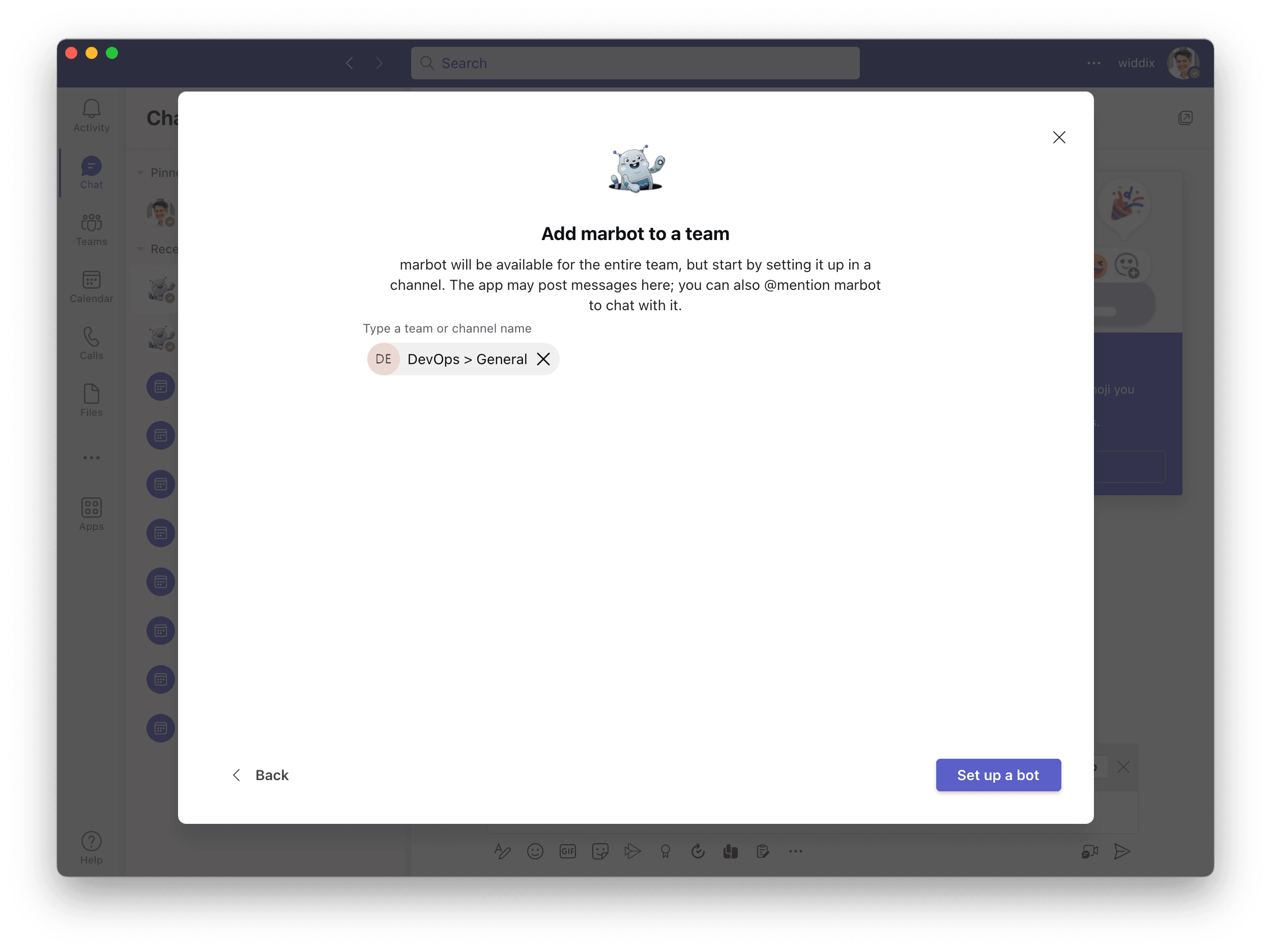 By default, @marbot will start the onboarding process in the General channel. Follow the instructions to configure essential monitoring for your AWS account.
If you want to send alarms and notifications to another channel, please skip the onboarding process in the General channel.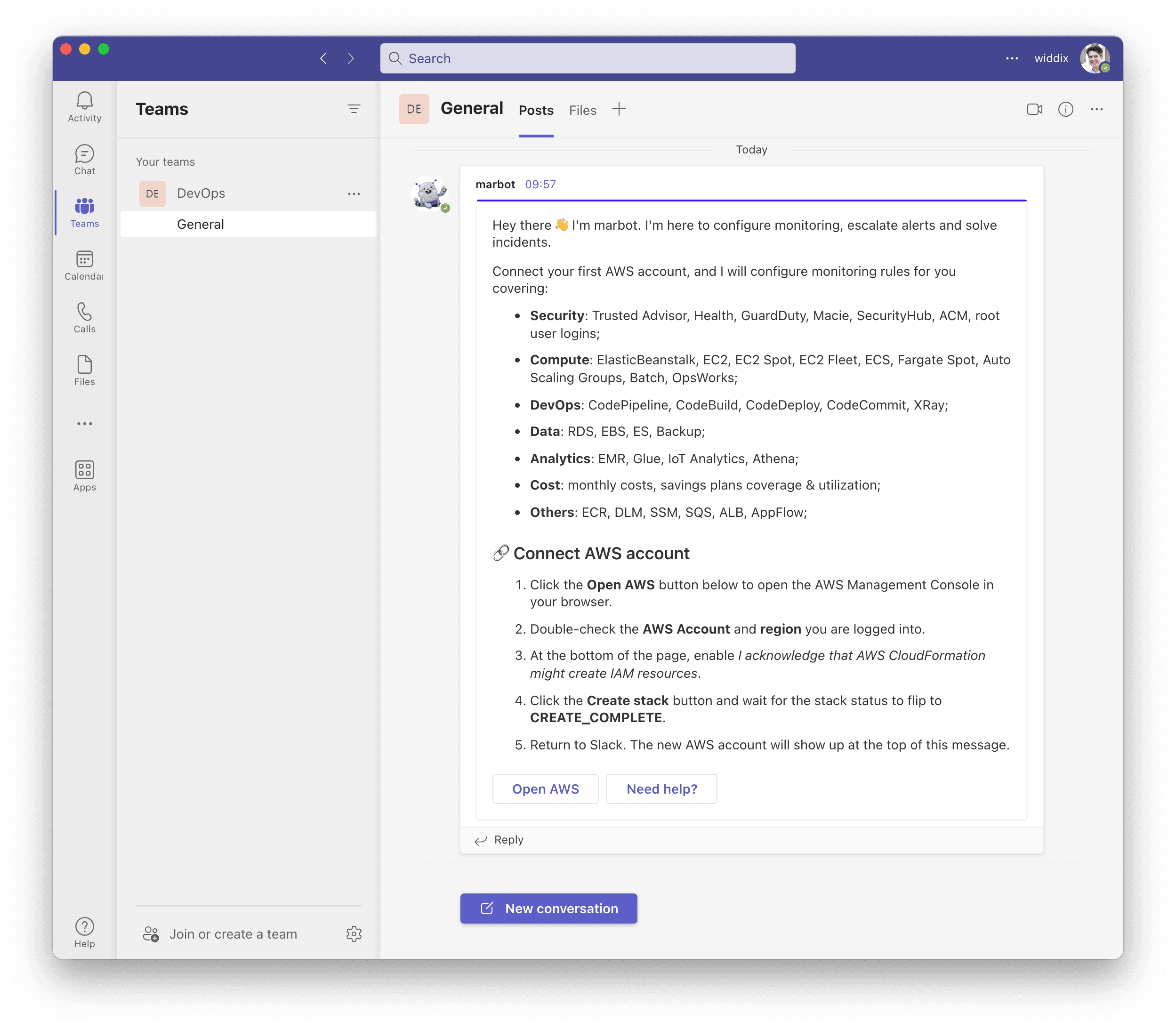 Feel free to invite @marbot to any other channel. To do so, start a new conversation by clicking the New conversation button.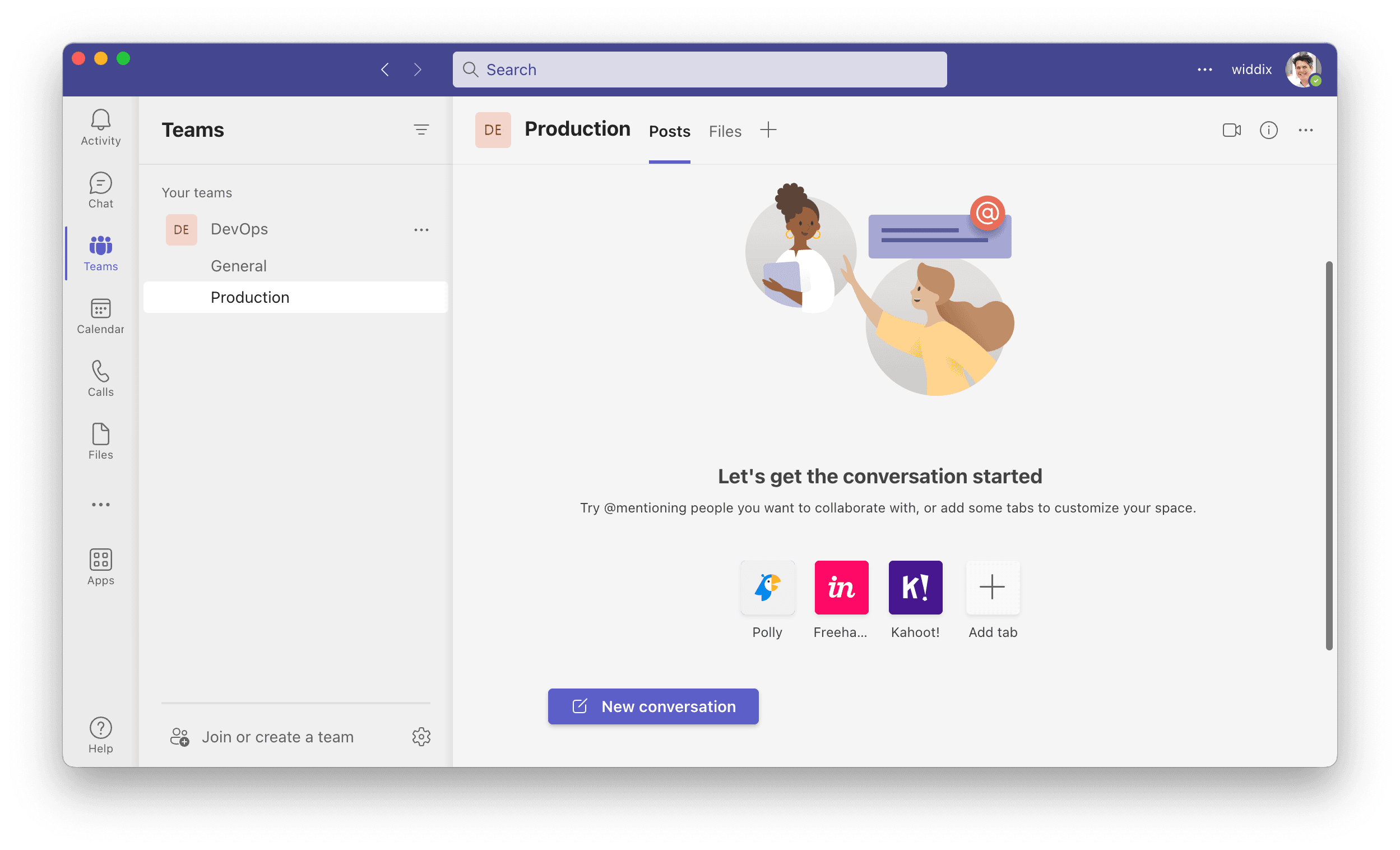 Next, type in @marbot setup and send the message.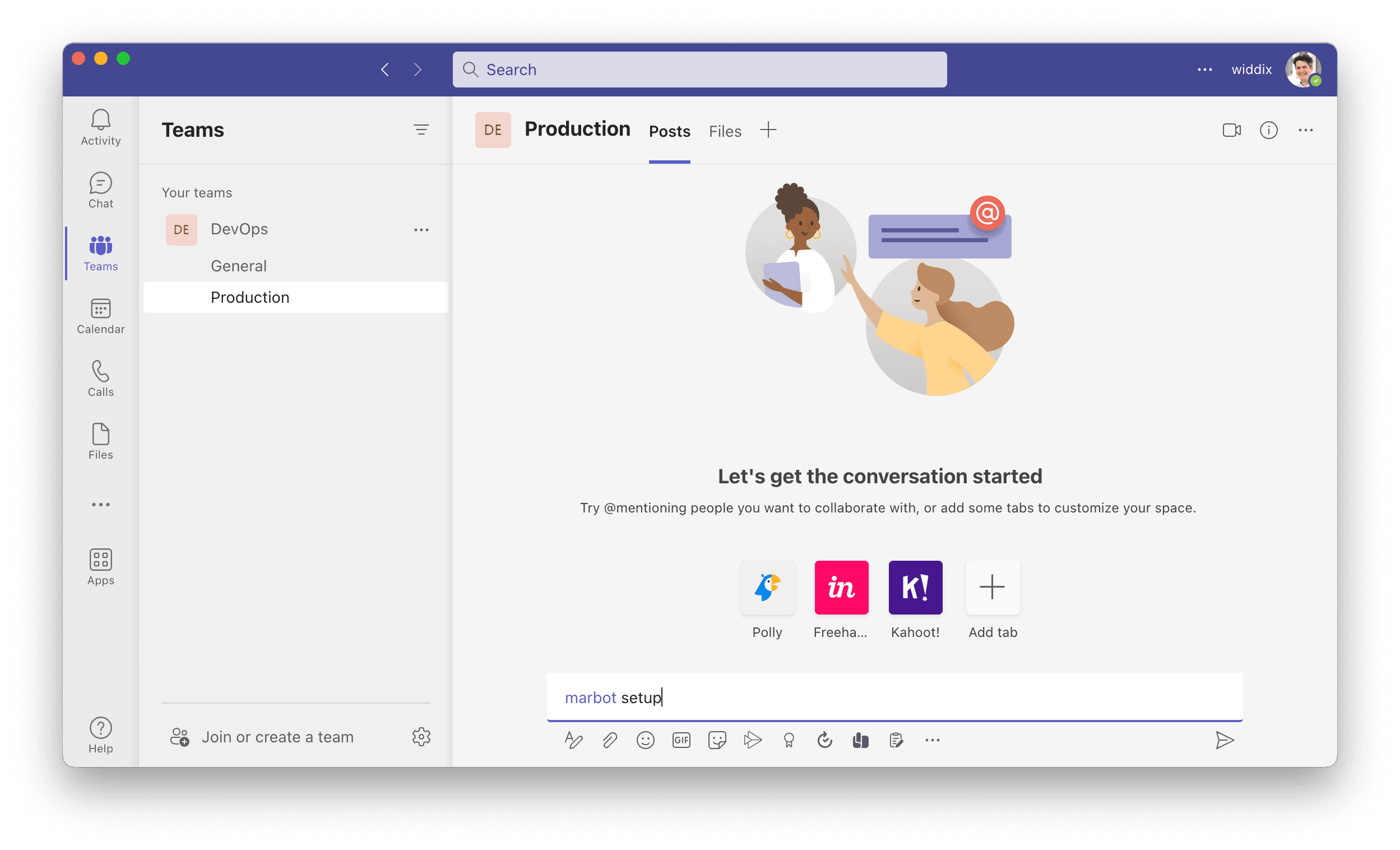 Now, marbot will guide you through setting up essential monitoring of an AWS account. Just follow the instructions.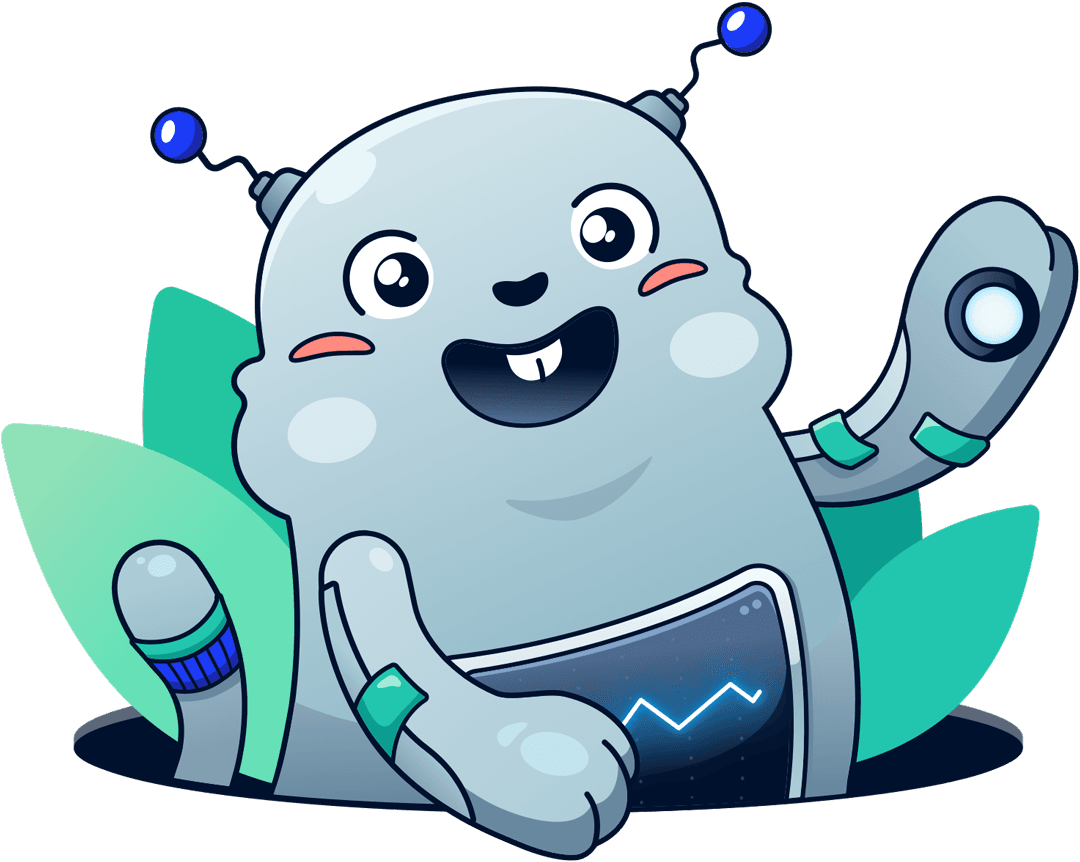 Chatbot for AWS Monitoring
Configure monitoring for Amazon Web Services: CloudWatch, EC2, RDS, EB, Lambda, and more. Receive and manage alerts via Slack. Solve incidents as a team.
Add to Slack
Add to Teams