marbot for Microsoft Teams (Beta)
Andreas Wittig – 19 Jun 2020
Four years ago, we created marbot, our Slack bot, during the AWS Serverless Chatbot Competition. Since then, we added a ton of features and integrations for AWS Monitoring. However, Slack is not the only successful collaboration platform anymore. Microsoft Teams is gaining significant traction. Therefore, I'm thrilled to announce that we are launching marbot for Microsoft Teams today.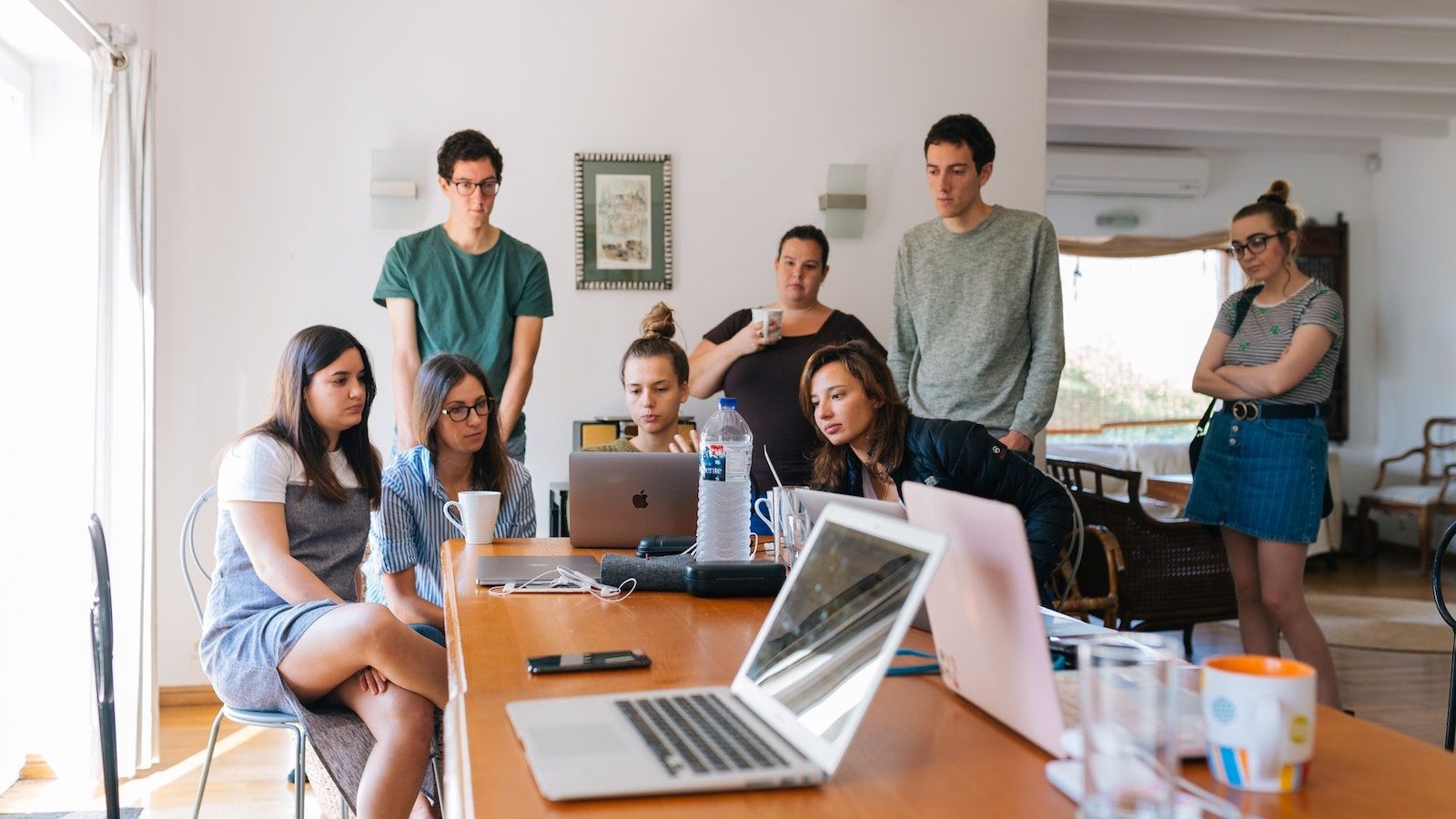 marbot for Microsoft Teams comes with the following features:
Configure monitoring for your AWS infrastructure.
Receive alarms and notifications via Microsoft Teams.
Deep AWS integration (contextual help, runbooks…).
About the Public Beta
We have thoughtfully tested marbot for Microsoft Teams and have already onboarded the first teams during a private beta.
Today, we launch the public beta—a few important notes about the beta phase.
Free of charge during the public beta (it only applies to marbot for Microsoft Teams). Afterward, we will charge the usual fees (see Pricing).
Some features are missing. We will release all the features that you know from marbot for Slack within the next months.
Feedback welcome! Please let us know if you encounter any issues or have any questions. We'd love to learn from your monitoring scenarios as well! hello@marbot.io.
Install marbot for Microsoft Teams
Getting started with marbot for Microsoft Teams is simple!
First of all, add marbot to your team.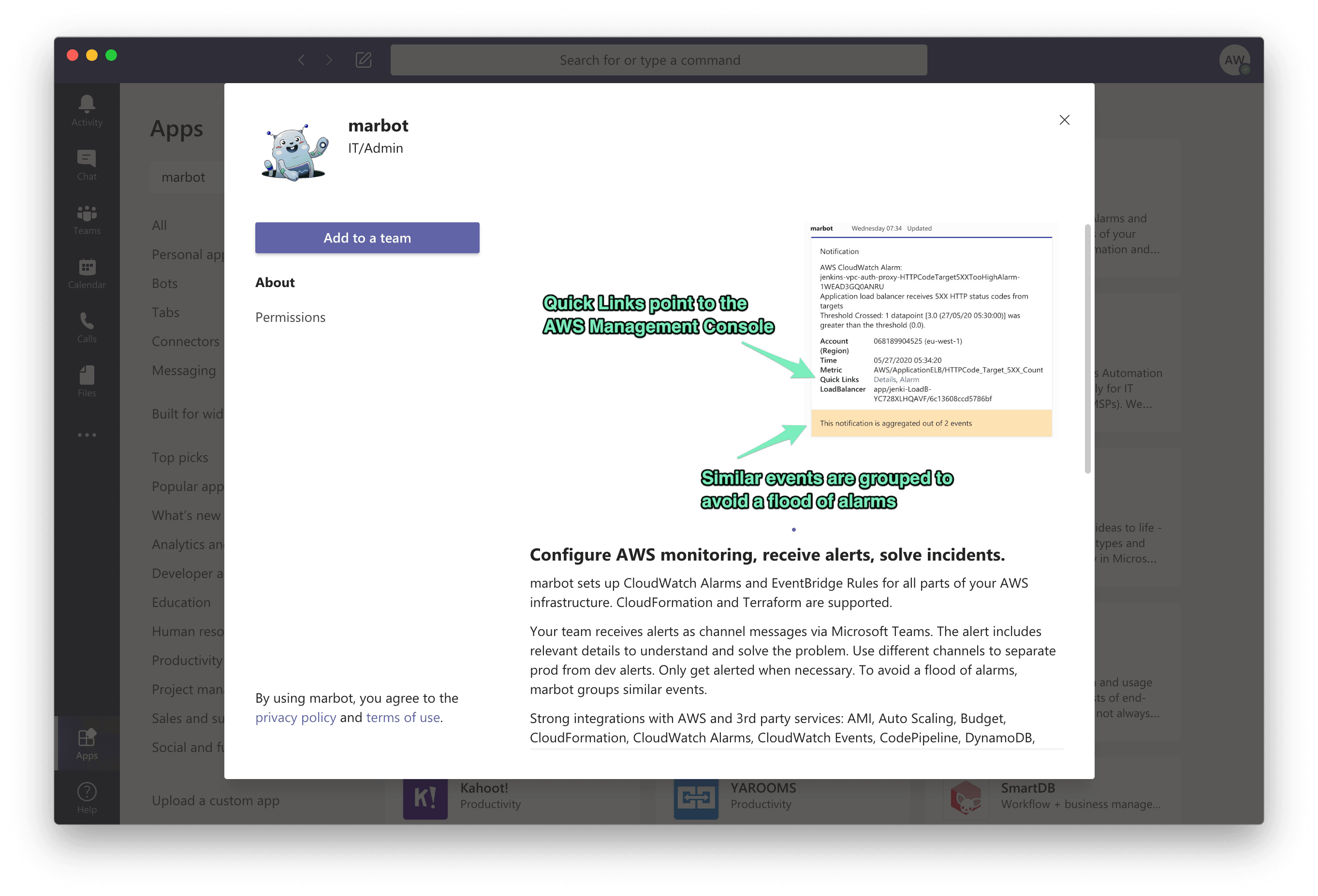 Next, follow the installation wizard to configure monitoring for your AWS account.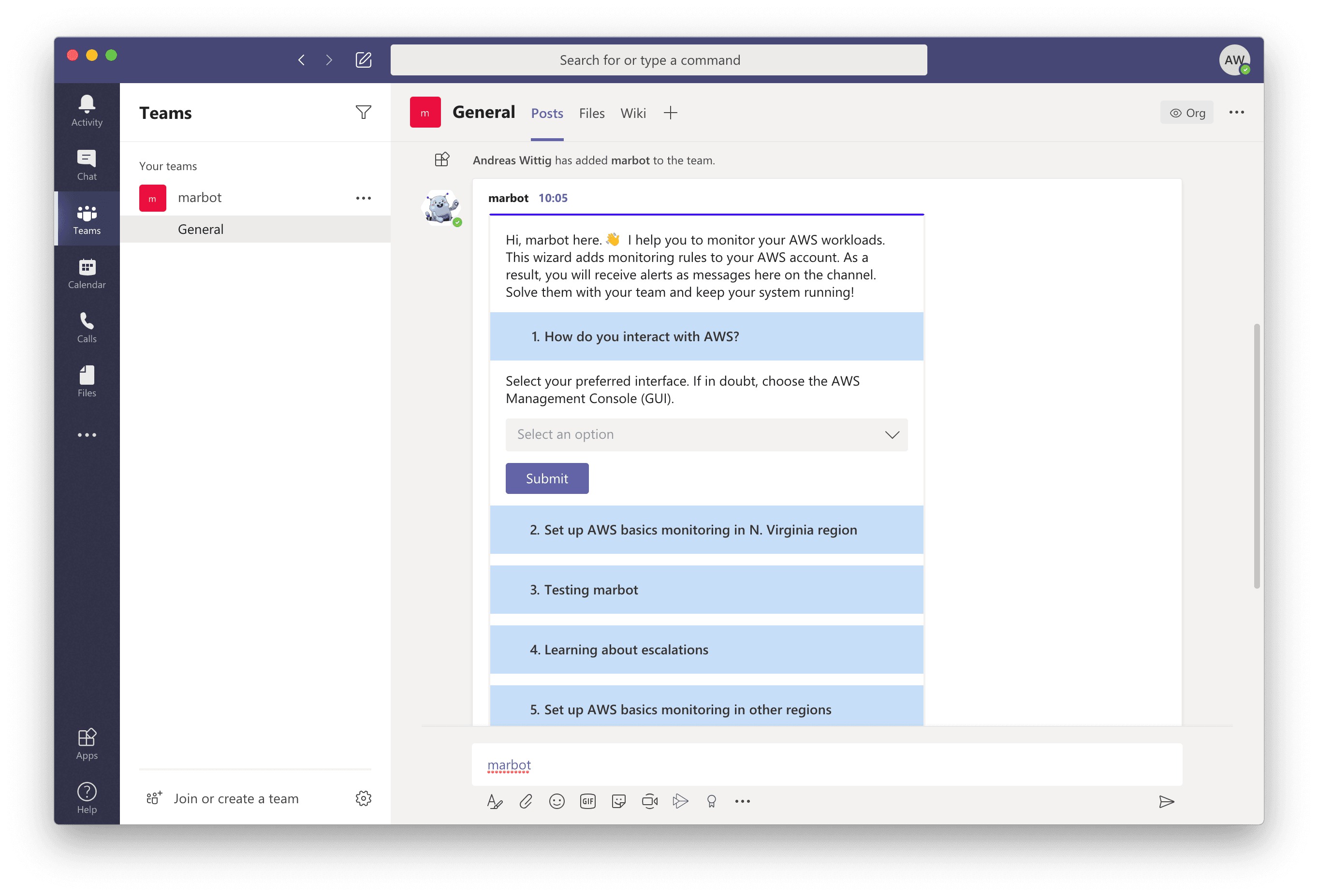 We are looking forward to your feedback!
Take your AWS monitoring to a new level! Chatbot for AWS Monitoring: Configure monitoring, escalate alerts, solve incidents.