< Back
Setup marbot for Slack
First of all, add marbot to Slack. The following site shows up in your browser. Click the Allow button.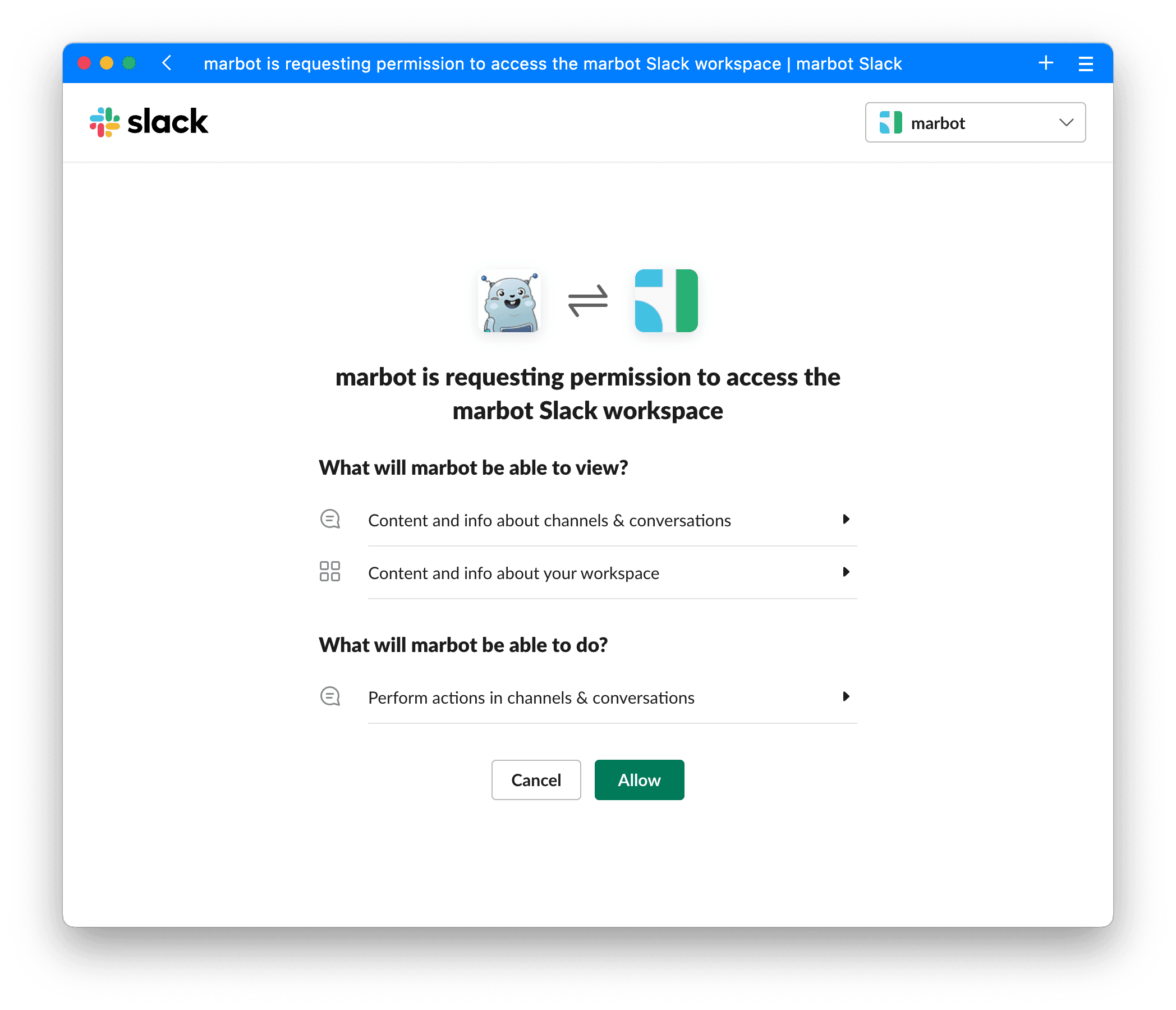 In Slack, invite marbot to a channel by sending the following message in the channel: /invite @marbot
We recommend to create a new private channel.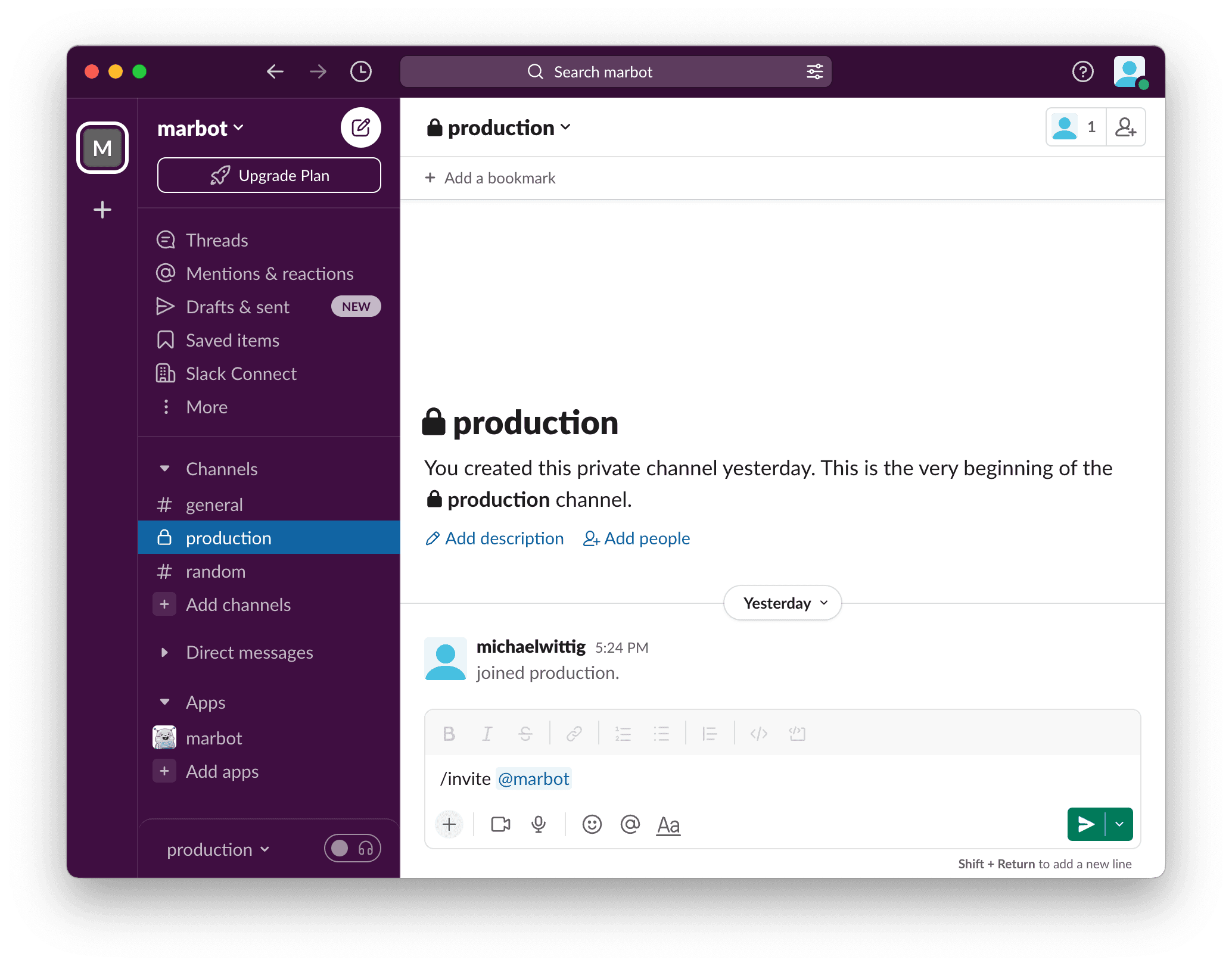 Follow the setup wizard in the channel to connect your first AWS account with marbot.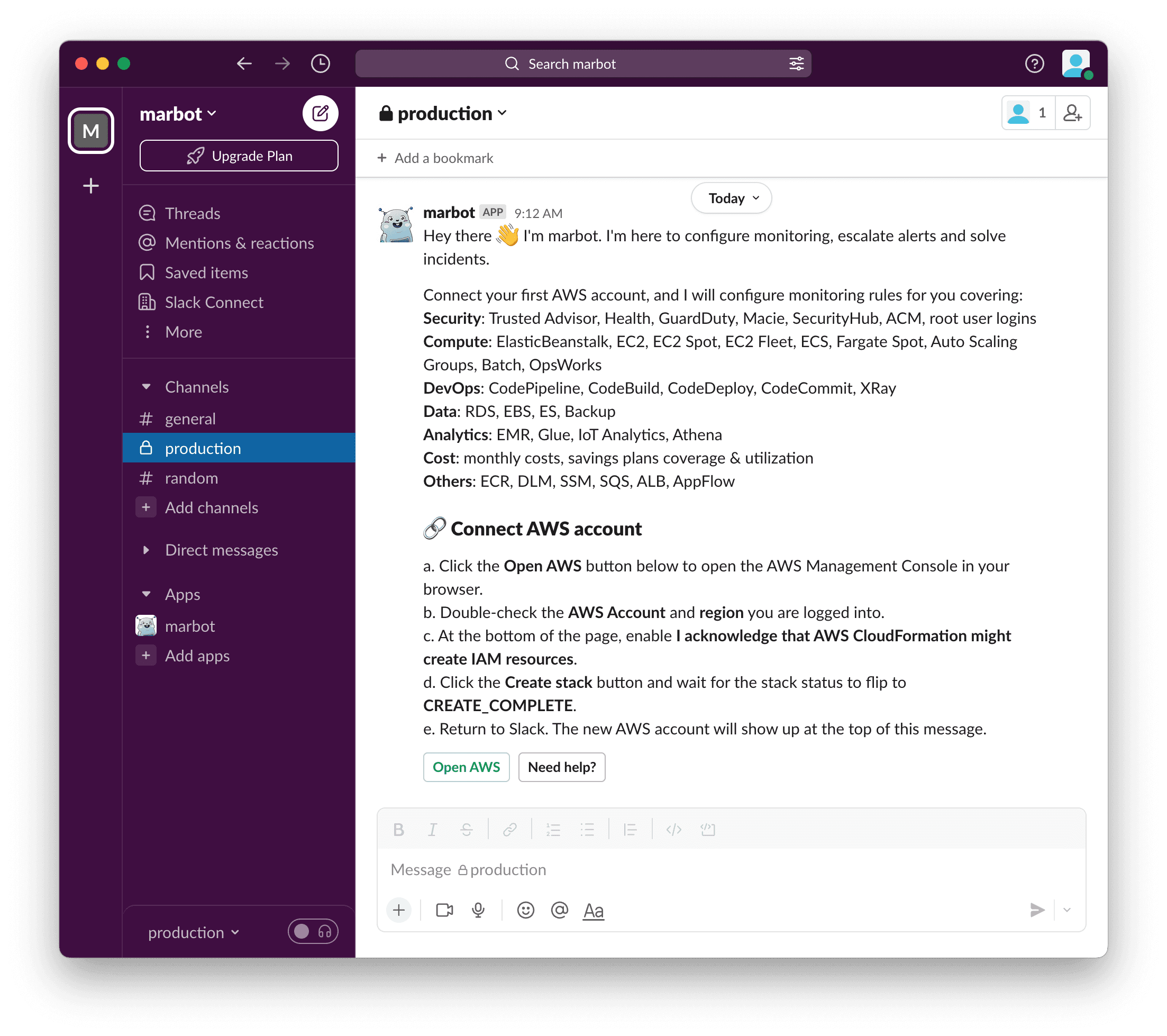 Last but not least, invite your team members to the channel.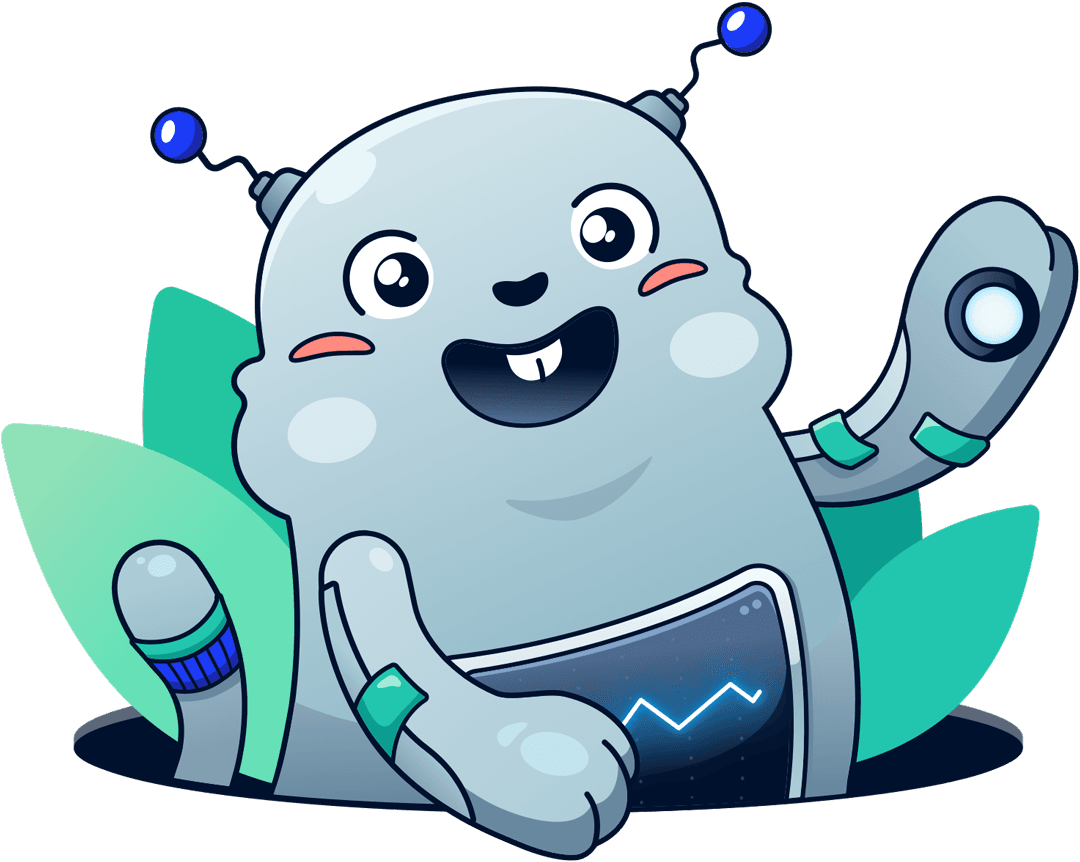 Chatbot for AWS Monitoring
Configure monitoring for Amazon Web Services: CloudWatch, EC2, RDS, EB, Lambda, and more. Receive and manage alerts via Slack. Solve incidents as a team.
Add to Slack
Add to Teams