< Back
Setup endpoint: Email
Invite marbot to a Slack channel to create a new email endpoint, or use an existing endpoint ID. Your endpoint's email address is: `$endpoint-ID@api-v1.marbot.io. Replace$endpoint-ID` with the ID of your endpoint. You can get this value by asking @marbot for it on your Slack channel.
I extract the subject, body, and the from-header of the email. The body can be either JSON formatted, plain text, or key-value pairs separated by : (colon and space).
AWS examples
3rd party examples
A plain text email sent with Gmail results in the following generic alert: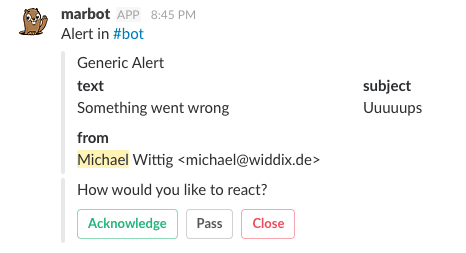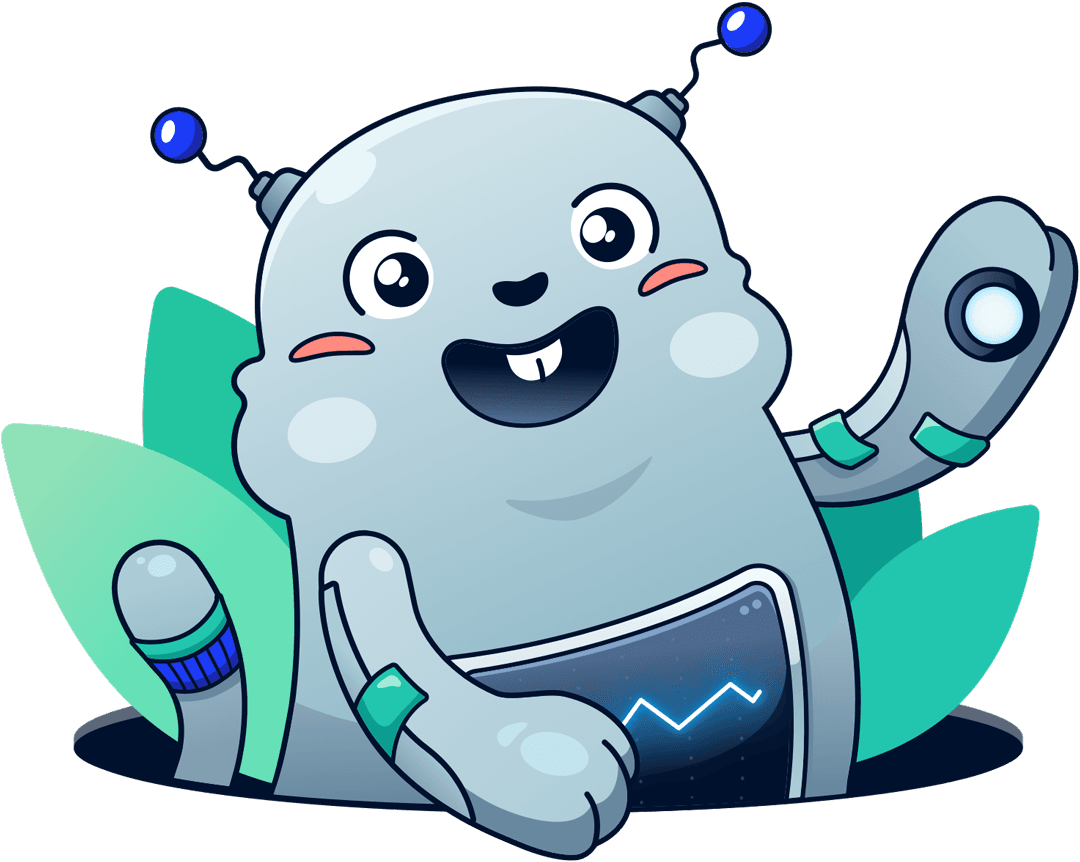 AWS monitoring & alerting in Slack
marbot takes care of your Amazon Web Services (AWS) monitoring setup. You receive and close all relevant alerts via Slack. marbot integrates with CloudWatch, Elastic Beanstalk, EC2, RDS, any many more.
Add to Slack