< Back
Integration: AWS Auto Scaling Notification
You need to set up an Amazon SNS topic for this integration!
AWS Auto Scaling is a way to manage a dynamic fleet of EC2 instances. The Auto Scaling Group will keep the number of running instances in sync with the desired value. While the desired value stays in a boundary defined by min and max instances. AWS Auto Scaling Notifications are triggered on:
Successful instance launch
Failed instance launch
Successful instance termination
Failed instance termination
Monitoring an Auto Scaling Group
Click on the Auto Scaling Groups link on the left
Select the Auto Scaling Group you want to monitor
Select the Notifications tab

Click on the Create notification button
Set Send a notification to the marbot SNS topic
In Whenever instances, select the events you are interested in
Save by clicking the Save button.

Sample Alert
When an EC2 instance is started, e.g. because you increase the desired capacity manually, you should receive an alert in Slack: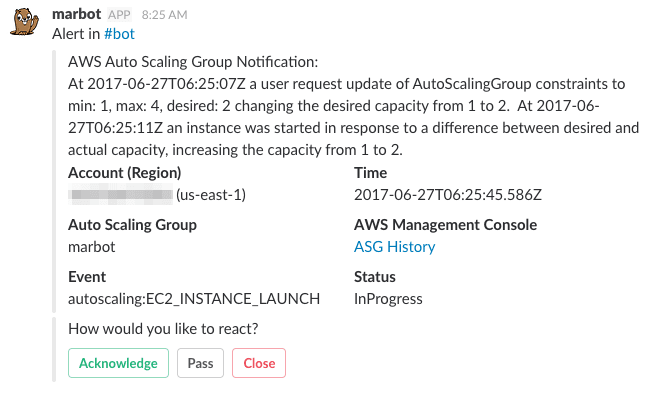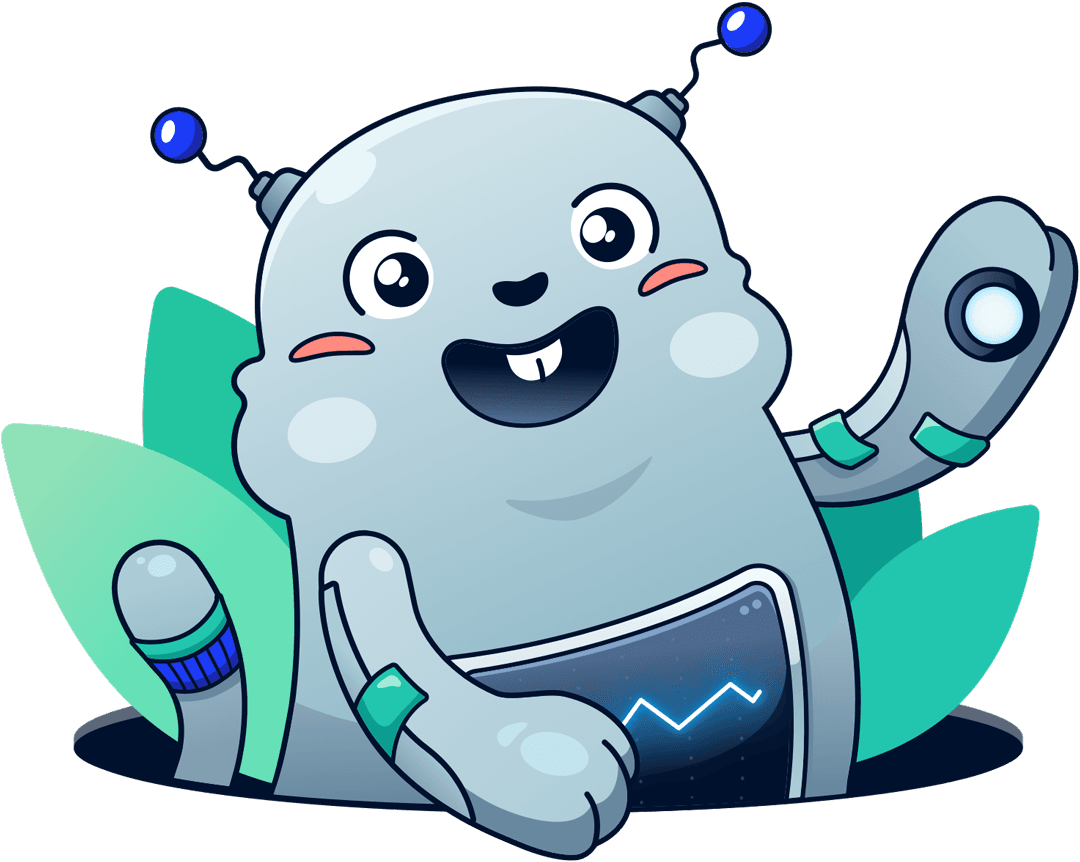 Chatbot for AWS Monitoring
Configure monitoring for Amazon Web Services: CloudWatch, EC2, RDS, EB, Lambda, and more. Receive and manage alerts via Slack. Solve incidents as a team.
Add to Slack
Add to Teams